Nursecall Systems
Leading commercial Nursecall & Warden Services.
Our experience in the installation, commissioning and maintenance of Nurse and Warden
Call systems is second to none. Our systems allows healthcare providers to offer a high level of care while maximising staff efficiency. The system ensures that patients have a reliable and easy way to communicate with members of staff should they need assistance.         
Bed Head trunking services also form part of our product offering and are a safe, reliable and cost-effective solution.
Wireless configuration underlines our versatility in an ever-evolving market. Our systems are adaptable, expandable and accommodate ever changing priorities and demands.
Nurse & Warden Call Available Features
Bespoke design
Professional installation
Emergency response activation via pull cord or pendant
Integration with smoke & gas detectors
Deaf alert integration
Door entry integration
Public call announcements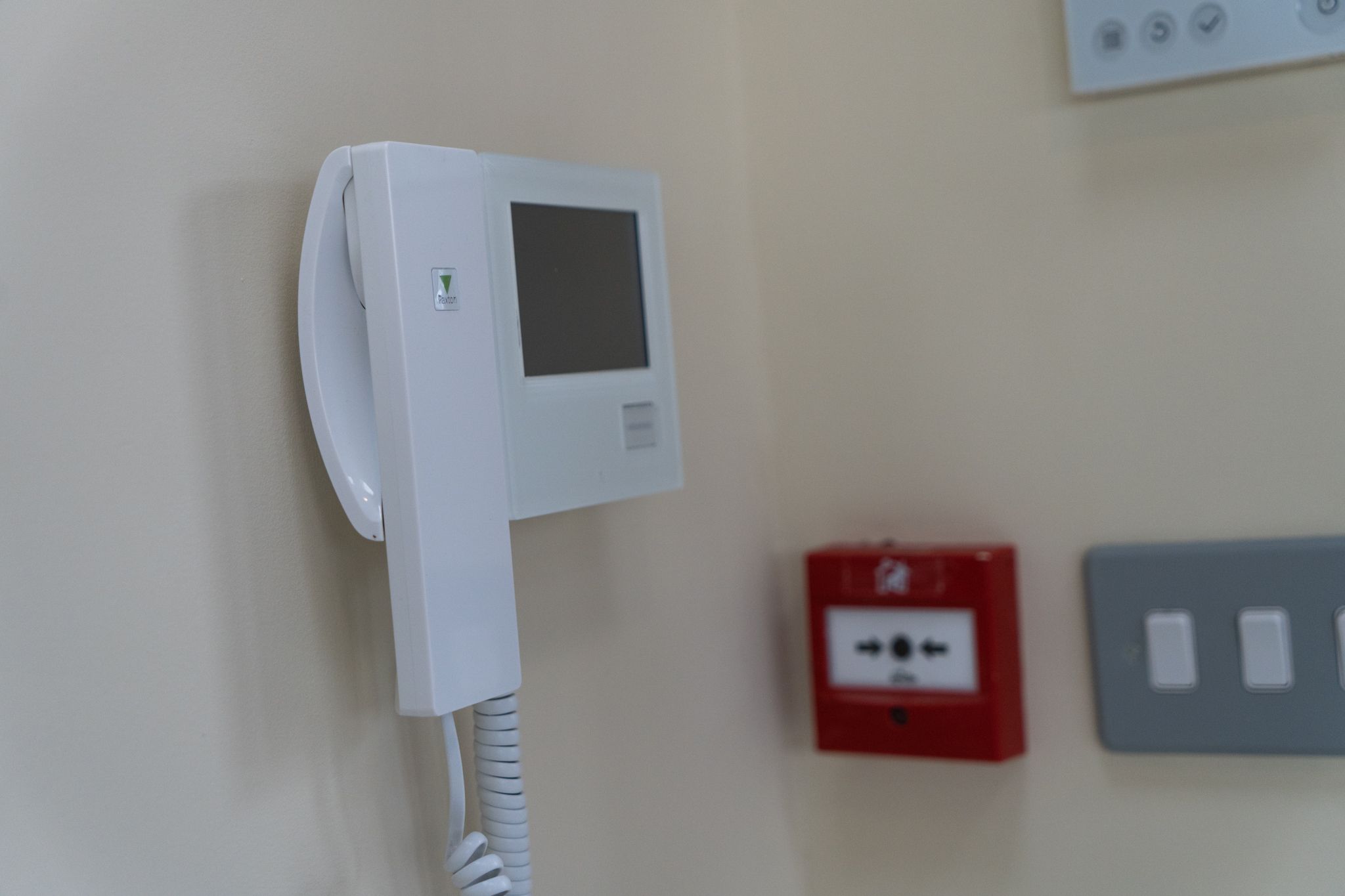 Relex Group – Keeping your staff safe on the job!
Northamptonshire Staff Attack Systems
We've installed attack and assist call systems to a whole host of environments. Whatever your industry, staff should always feel safe and secure in their work environment.
Enabling your staff to have a personal protection system that's easy to use and potentially life-saving is invaluable, this peace of mind enables your staff to be fully focused on the duty at hand.
Staff protection systems can be used in a wide range of applications and sectors, including; Hospitals, Mental Health Units, Primary Care Centres, GP Surgeries, Airports and many more.
Staff Safety Available Features
Professional installation
Record all events
Activated fobs tracks all movement
Identify callers and locations
Displays and call points
Suitable for attack and assist calls
Wide range of application
Anti-ligature
We understand that in certain healthcare environments anti ligature proofing will be required. We work closely with our customers to understand their bespoke needs as all service users are different.
Anti ligature doors
Anti ligature hinges
Lighting changes
Bespoke tamper proof cases
Cupboards and curtain polls
Talk to our friendly team today!